4×4 Car rental with rooftop tent in Uganda
Planning to rent a car with a rooftop tent for your next camping road trip road trip in Uganda? Then book your car rental with rooftop tent for camping safari with 4×4 rentals Uganda by mail; hire@4x4rentalsuganda.com or call +256774258839 and we will quickly respond to you.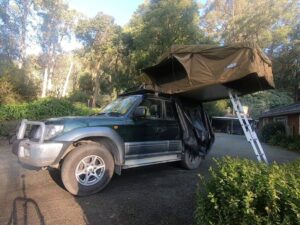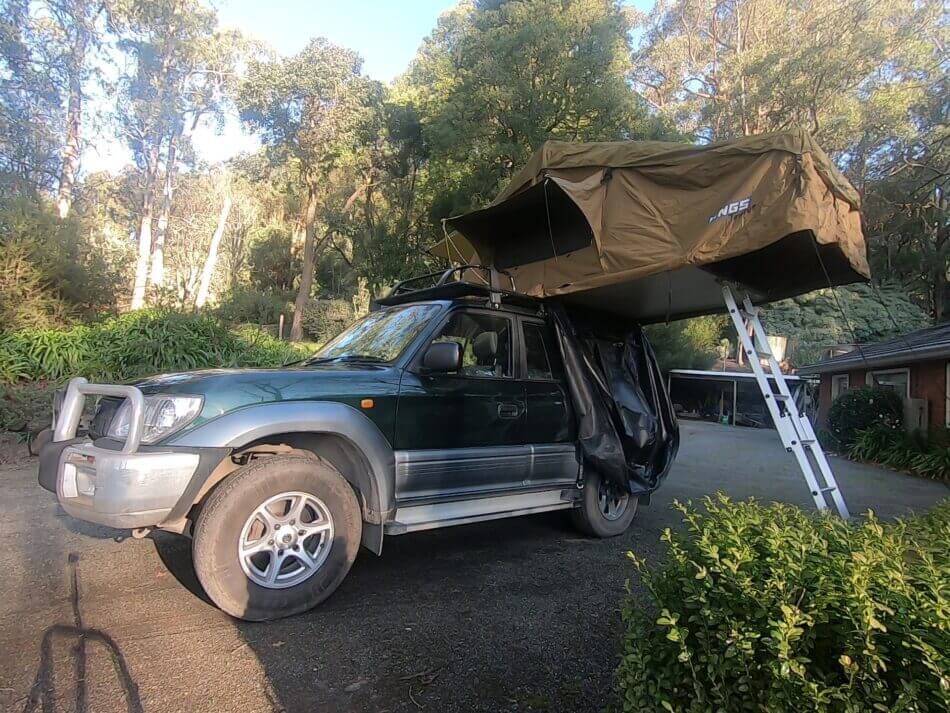 At 4×4 rentals Uganda, we equip our camping Land cruisers with single or double rooftop tents so as to provide ultimate convenience in camping and a far more relaxed sleep. We can further mount double or family rooftop tents, to fit a family of 4 pax  in any campsite, for a comfortable, safe and peaceful self drive camping or guided safari in Uganda.
Why Rent a car with a rooftop tent in Uganda?
Our Land cruisers for hire with rooftop tents are well maintained and in good working conditions to provide comfort, and are ideal for the remote and harsh Ugandan roads. This doesn't mean, you wont face difficulties, as most roads are rough and in Poor condition, thus you should be ready for any rising car problem.
The rooftop tents are relatively comfortable, as they are equipped with form mattresses, to make your camping holiday unforgettable, and are easy to build it up and break down, which may take less than 8 minutes.
Renting a car with a rooftop tent saves you more money on accommodation and food while on a camping safari. Most Uganda National Parks are  & tourist attractions have a number of lodges in and around. Therefore due to budget accommodations, camping is the ONLY affordable option.
On a camping safari with a land cruiser  with rooftop tent, you will feel so close to nature and wildlife which makes it a true adventure. Also, self driving in your own rental car with rooftop tent gives more freedom of movement and the opportunity to explore less-visited parts of Uganda.