4×4 Car Rental Rwanda Car Hire W/driver Guide & self Drive
4×4 car Rental Rwanda: 4×4 Rentals Uganda offers guided car rentals and 4×4 self drive Rwanda car hire services; Rooftop tents, driver guide, long term car rental, camping gear and one way car hire (at an additional price).
" The Land of a thousand Hills"
We also extend our car Rental services to Rwanda. Whether you are considering a budget car hire service or the high end Land cruisers, we have got you covered. Contact us today for the best rates and services on the market.
Rwanda is a country in East African community with Uganda, Kenya, Tanzania, south Sudan and Democratic Republic of Congo (DRC). Rwanda is among the mountainous nations in Africa thus nick named "the land of a thousand hills".
As far as tourism is concerned, Rwanda is one of the African countries with a rapid growing tourism sector. The scenic beauty of Rwanda, birds and wild animals make it fascinating for tourists. Since tourism is a leisure activity, tourists have freedom of choosing whether to hire a car for self-drive or enjoy a guided tour/ customized safari.
What is a customized tour?
It's a kind of tour where the biggest percentage of the tourist's needs is catered for by the tour company.
Self – drive tours – the biggest percentage of the tourist needs are catered for by her or him self. In other words, the guest drives him or herself from one destination to another for adventure.
In Rwanda, there are a number of companies offering car rental services however, 4×4 Rentals Uganda offers reliable services. We have a sales agent in Kigali – Rwanda who does most of the work on behalf of the company.
Since Rwanda is a country of freedom, it's the tourists to decide how to travel; do you want self- drive or car rental with a drive? Whichever case may be, below is the top tourist destinations reached on self – drive or on a guided tour:
At 4×4 rentals Uganda, we allow the visitor to decide how he or she want to travel, whether by self – drive or car with a driver
CAR HIRE IN RWANDA WITH A DRIVER
Rwanda is a country where laws are active and implemented so, to avoid being trapped by the traffic laws, better rent a car with a driver to be on a safer side.  Most of our drivers are experienced, knows all the traffic rules in Rwanda and above all professional.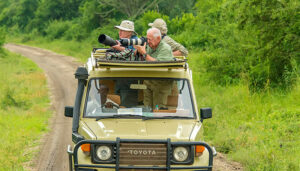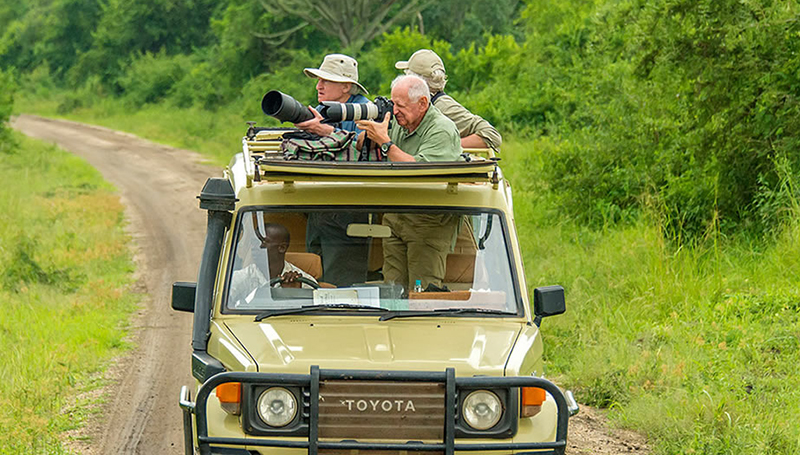 The nature of land in Rwanda also calls for car Rentals and driver because of being mountainous, inexperienced drivers can find it hard to maneuver.  Some roads in Rwanda goes on meandering through hills and mountains which makes it difficult for foreign tourist to negotiate with mountainous corners of Rwanda thus car hire and a driver is the best choice.
The climate of Rwanda is characterized by rain especially from November to December and Late March to May.  Much rain makes the roads slipper for foreign tourist to drive safely.  Being mountainous, Rwanda receives relief rain falls which is characterized by thunder, lightning and snow hence making self- driving hectic.
Car rental with a driver saves time since there is no need to consult Google maps for directions. 4×4 Rentals drivers know all the routes and destinations liked by tourists. While on self- drive, guests waste time to find right ways to where they want to go and for that case, they may lose some scheduled activities like Gorilla trekking, chimpanzee trekking, golden monkey trekking, and Dian Fossey tomb tour among others.
Car hire with a drive makes the guest feel secure together with the car. In case of accident, the guest is less concerned and the driver can easily find solution in case of any mechanical problem. More so, when the car breaks down, the driver can communicate to us for rescue.
In case of a short scheduled tour like 1 day Gorilla trekking, it's wise to rent a car with a driver to be able to reach in time. In most cases, 1 days Gorilla safaris starts from Kigali at around 4:30am and so, driving early morning when rushing can be hectic to foreign visitors.
Rwanda was colonized by French and so driving on right side originates from France. On the other hand, countries which were colonized by the British, drive on left hand side which confuses on self- drive. Driving on light hand side do confuses people from Britain.
In conclusion, car hires on self – drive and car rental with a driver are both commonly used in Rwanda. It depends of the choice and the budget of the guest.
Tips for selecting a vehicle for Self – drive in Rwanda
Hiring a car from 4×4 Rentals Uganda makes it easier to tour Kigali city and Rwanda at large. Remember, choosing a rightful vehicle for self- drive is fundamental for the success of your Rwanda trip. Traveling in Rwanda on self- drive gives a chance to explore Rwanda at your pace to major tourist centers.
Below are some of the tips to follow when choosing a car for hire in Rwanda: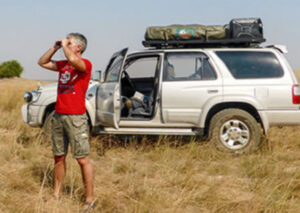 Size of the vehicle – decide whether you need to drive a large or small car basing on your luggage and preference. Some travelers on self -drive feel comfortable with a big car which is specious like a land cruiser however, this depends on the budget of the travelers because big cars consume much fuel than small ones but also depends on the consumption capacity of the car.
The Car hire rates – some car hire companies charge high but here at 4×4 Rentals Uganda, we advise according and having a big fleet of cars also put us in the first position because we have all types of cars for hire. Hire car whose cost is affordable because the price of the car will determine the number of days to spend on the holiday. High cost of the car will limit you and so, look into your budget and decide.
Car rental agreement – read and understand all the terms of conditions governing car rentals – understand all the clauses in the contract form to avoid negative consequences. With 4×4 rentals Uganda, ask our car hire expert to interpret for you everything before committing yourself.
Insurance cover– ensure that the car is comprehensively insured to be on a safer side.
How to Rent a car in Rwanda

Do you want to rent a car with us?  It's easy, just visit our contact page, fill in the form with your details and send it. We shall reply you in few minutes.
Tel: +256 774258839 / +256751711730
Email: hire@4x4rentalsuganda.com