Land

Cruise

r

TX/TZ
($75/Day)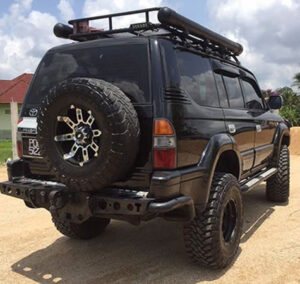 The Land cruiser TX/TZ is a reliable offroad car capable of accommodating up to 5 people. With the Land cruiser TX/TZ, you can visit any part of Uganda. Ask quote
Land cruiser TX/TZ with
Top tent ($85/Day)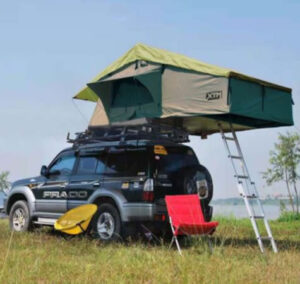 The Land cruiser TX/TZ with a 2 pax rooftop tent is available for self-drive throughout all seasons. This is the best option for camping in a rainy season. Ask quote
L.C TX/TZ with Ground
Camping ($80/Day)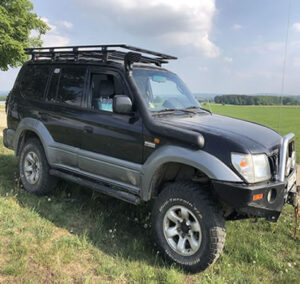 4×4 Rentals Uganda offers a Land cruiser TX/TZ with ground camping for up to 3 people. Save big on your accommodation by camping. Ask quote 
Land Cruiser V8 
Top Tent ($105/Day)
Land Cruiser V8 with 2 pax rooftop tent. This is the most reliable offroader on the Ugandan market. It can accommodate up to 5 people. The Land Cruiser V8 is equipped with a 4700cc petrol engine. Ask quote
Land Cruiser VX
($85/ Day)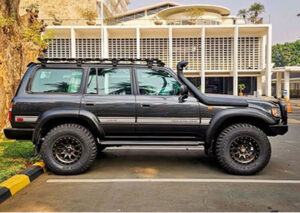 The Land cruiser VX comes with a 4200cc diesel engine. It is one of the most reliable cars you can consider for your self-drive trip in Uganda. It exists in both automatic and manual gear configurations. Ask quote 
Land Cruiser 7 Seater
($250/Day)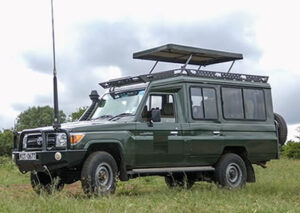 The Land cruiser 7 seater is the African classic safari car. It comes with a professional English-speaking driver guide and a 45-liter fridge. The car has a safari pop-up roof for game viewing. Ask quote
3 Door Toyota Rav4 ($45/Day)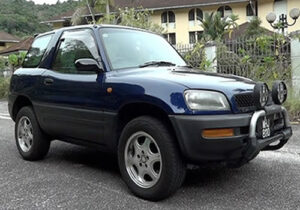 The 3 Door Rav4 is recommended for pax. It is economical when it comes to fuel and also a reliable car that can be driven in almost all parts of Uganda. Ask quote
5 Door Toyota Rav4 ($50/Day)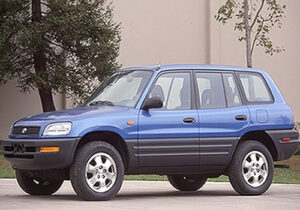 4×4 Rentals Uganda highly recommends the 5 doors Rav4 for two people. Its limited legroom makes it not recommended for four people though it is 4 seater. Ask quote
Rav4 Ground Camping ($60/Day)
The 5 Door Rav4 is ideal for two pax ground camping. The car is reliable for all seasons in Uganda. However, it is not recommended for Kidepo and Ishasha sector. Ask quote 
Prado Pop up Roof $70/Day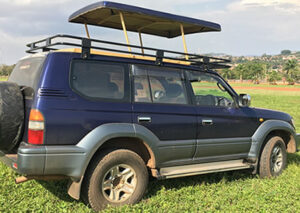 The Prado with a pop-up safari roof is well suited for game viewing during your savannah game drives in national parks like Lake Mburo national park, Kidepo valley national park, Murchison Falls, and the other places. Ask quote
Land Cruiser GX pop up Roof $85/Day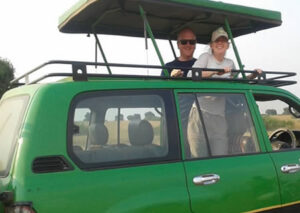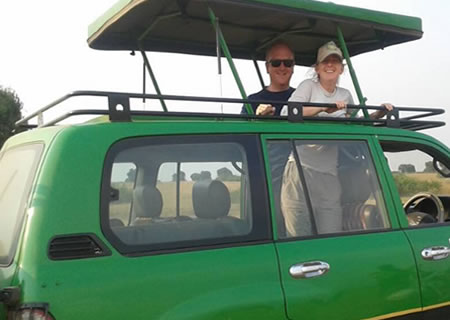 The Land cruiser GX is one of the classic Land cruisers. It is a stick gear car. For those who are not interested in automatic cars, this would be one of your best options. It is also a diesel car making it cost-effective during your trip. Ask quote
Land Cruiser V8 Pop up Roof $90/Day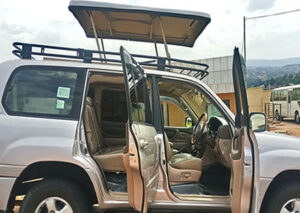 The Land Cruiser V8 is available in both automatic gear and manual. They are also available with a diesel and petrol engines. It is the real offroad beast. Getting stranded in this car simply means it was the only option. Ask quote
5 Tips Before You Book Your Self Drive Trip In Uganda
Share with us your travel dates
Tell us your car rental budget
Share your itinerary in case you have one
Seek our professional help in case you do not have an itinerary
Read our hire terms
What we offer:
Free car delivery: we deliver you world standard cars in Kampala or at Entebbe International Airport. Our cars are fully insured, in good condition, and regularly serviced.
Accommodation booking -If you request us, we can book your accommodation (Hotels, Lodge or Camps). We can recommend for you the best accommodation which meets the international standards. They are so sensitive about the services of each accommodation in Uganda and we keep on checking them. We receive daily alerts from our ground messengers.
Camping – we equip travelers, with the skills of fixing camping tents, using gas cylinders among others. We prepare full camping gear for all travelers who need them. You can hire a car with our camping gear or a car with camping gear.
Driver guides – For travelers who don't want to drive in a foreign land or are not licensed to drive, the aged, and so on. Such people can hire a car with a driver from us at affordable prices.
Estimated safari costs and itineraries – at no extra cost, here at 4×4 rentals Uganda, we give free safari quotations, organize travel plans/ itineraries at zero costs.
Gorilla and Chimpanzee permits booking – our professional staff is on good terms with Uganda wildlife Authority which issues gorilla and chimpanzee permits. Whether you want to trek Gorillas in Mgahinga Gorilla National Park or Bwindi Impenetrable National Park, just hit our contacts us icon, fill in the necessary information, and expect a reply within a few hours.
Road assistance – in case of any mechanical complication while on your self-drive tour, just give us a telephone call or send an email. We co-operate with professional mechanics in different locations who are ready to fix your car and proceed with the journey.
Backpack list – We send you the backpack list required for your successful self–drive tour. In case you want to trek Gorilla or chimpanzees, we send full gorilla trekking gear. If you are interested in our services, give us a call or send an email.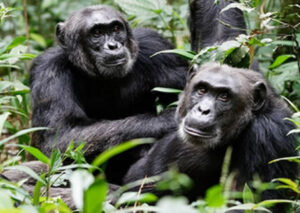 Explore the land of milk and honey in our 10 days Explore Uganda self-drive safari. Among the highlights of this trip is chimpanzee tracking in Kibale forest, gorilla trekking in Bwindi forest national park, and savannah game drive in Queen Elizabeth national park and Lake Mburo national park.  Ask quote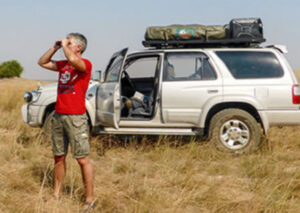 Explore the pearl of Africa in our 20 days self drive safari. Among the highlights include a visit to lake Bunyonyi, Hot springs in Semiliki national park, Murchison falls national park, Rafting in Jinja, Chimpanzee tracking, and gorilla trekking. This might be your best of Uganda safari. Ask quote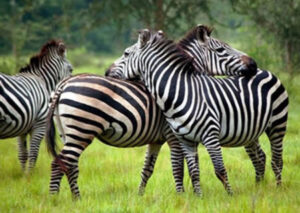 Visit the best of Uganda savannah national parks in our 16 days Explore Uganda safari. Looking for a Uganda safari without Gorilla trekking and chimpanzee tracking? Look no further, simply book our 16 days self drive safari and explore the savannah pearl of Africa. Ask quote
One Way Rentals: 4×4 Rentals Uganda
4×4 Rentals Uganda offers one-way rentals from Kampala to all the major cities in East Africa including but not limited to Nairobi Kenya, Arusha Tanzania, Dodoma Tanzania, Dar es Salaam Tanzania, Mombasa Kenya, Kigali Rwanda, among several other locations.
You can also pick up your car in any of your preferred locations in Uganda and drop it off in a totally different location. However, this voids our free pick up and drops off policy. Dropping off or picking up in locations outside Kampala and Entebbe will attract a little fee to meet fuel costs, driver, and car wear and tear during the transfer. 
In Uganda, we offer rentals as far as Kasese, Mbale, Mbarara, Gulu, Masindi, Fort Portal, Jinja, and Soroti, among other major towns in Uganda. Contact us today for your car rental needs in Uganda