CAR WITH POP UP ROOF IN UGANDA

Car with a pop-up roof: Rent a car with a  pop up roof  from 4×4 rental Uganda when visiting Uganda's wild life national parks of Kidepo, Queen Elizabeth, Murchison Falls, and Lake Mburo.  Indeed, probably the most important factor when choosing a car with a pop up roof is simply the kind of roof.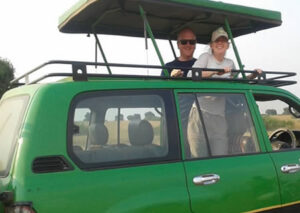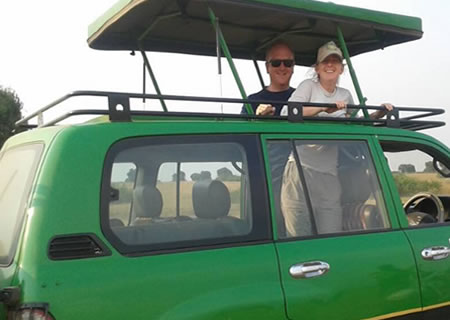 We offer customized Land cruiser 4×4 vehicles for authentic wildlife viewing in the national parks, yet they are strong and reliable, with a carrying capacity ranging from 2 persons to 7 persons., coupled with enough leg room.
These 4×4 cars with pop up roof  which mostly comprises of strong safari land cruiser Extended (7 seater offered with a driver guide), Land cruiser v8, Land Cruiser Prado TX/TZ, Land cruiser hard top with a few safari/mini vans, among others are available for both self drive or with a driver (at $40 per day )
 Reasons to choose a car with a pop-up roof in Uganda
On our fleet of cars, we have cars with pop up roof. This is very useful in game drive for better viewing of animals and the taking good picture.
Some visitors will also enjoy the fresh air and feeling the bush directly.
In case visitors are quite many in the car depending on the kind of the car. Especially when not everyone is having a window seat, pop up roof is also of advantage here. Clients can stand up for proper viewing of the animals.
Car with pop up roof can enable you view well the animals which are a bit far and if with binoculars it is easier.
Just send us an inquire and include what you prefer to enjoy the safari. Some clients prefer to help them draft an itinerary, with our knowledgeable staff, it is possible with us.