One Way car rental in Uganda With 4×4 rental Uganda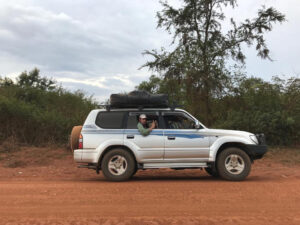 One Way Car rentals in Uganda. Book a one way car rental for Uganda road trip adventure with 4×4 rental Uganda. We offer a one-way car rental from Kamplala/Entebbe international airport to most popular cities across Uganda, and beyond including Rwanda (Kigali) , Kenya (Malindi, Mombasa, Eldoret, Nairobi, Kisumu) and Tanzania (Arusha, Moshi, Mwanza ), making it simple to start and end your trip where you would like to. Whether you are traveling for a few days, or a few weeks, you are going to experience some remarkable cultures and breath-taking sights.
At 4×4 rentals Uganda, we only need where one way car rental pick up point and where to drop the car, although a one way car rental fee will be charged. Beside we also offer some additional benefits which makes one way trips more enjoyable including unlimited mileage on certain rentals, additional driver (at an extra fee) and 24/7 roadside assistance. You will be able to drive as much as you want and not get any inconvenience while in Uganda.
Why One Way car Rental Uganda with 4×4 Rentals Uganda

We also handle one way rentals, it is very possible to rent a car from Kampala and then finish and drop the car in Rwanda. We pick the car from there back to our offices, more over we also have other fleets in the neighboring countries like Rwanda, Kenya and Tanzania. No need to get stack on how to bring the car back from where you started from.
It is also possible to rent a car from Kampala, do your safari and then drop it to a different place like Kabale or any other, just let us know what you prefer in the inquiry, our experienced staff will get you covered.
With one way rental, we need you to provide us with information like where you will drop the car, date, and time. Our staff will let you know what to do and what is necessary.
Both long and short term rentals can do one way rental. More so clients on camping or cars with rooftop tent, it is possible.