Long Term car rental  Rates in Uganda, Low Monthly Car Hire rates from 1 month
Long term Car Rental Rates: 4×4 rentals Uganda offers a car for hire for month or longer at  low monthly long term car rental rates from 1 month.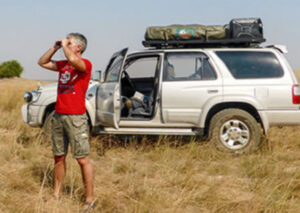 Our long term car hire rates come with Periodic inspections , 24/7 Assistance service, replacement of the car in case of breakdown, and exchange of the car for another one during the term of the contract.
We offer very low (discounted) & competitive long term monthly car rental rates which are a great way to start; from 1 month car rental, a 3-month car rental, 6-month car rental, or more months. Our long term monthly car rental can be booked without commitment fee, and can even be extended each month, whenever you want to renew your rental contract. Therefore you still remain covered in case your plans change during your rental long stay extensions in Uganda.
Why rent a long term monthly car rental in Uganda
The longer your car hire, the more money you save
No down payment or bank fees
Hire for at least 1 month and then you can add more months for as much as you want at the same quote.
Drive on unlimited mileage, as long as you don't drive beyond 18:00hours
Chances of exchanging the vehicle
Preventative maintenance included
24/7 emergency roadside service
Car rental fleets for long term car rental in Uganda
4×4 rental Uganda has a variety of rental cars for long term monthly car hire from Rav4s, Toyota Land cruiser LX, Land cruiser V8, Land cruiser Gx, Land cruiser Tx/TZ, land cruiser Extented with a driver guide, Toyota Nissan xtrail among others. Therefore whatever your reason for along term, whether business Projects, getting around, Safari trips among others, we are ready to get you behind the wheels of your rental car.